PROBLEMS?
Call our helpline:
1 866 592 7879
Local clients please call:
1 902 444 7879
Quick Issue

Kiosk

MGI Quick Issue Kiosk offers an quick and simple way to issue inventory.

Quick Issue Kiosk enables your technicians to spend less time in front of a computer and more time turning wrenches.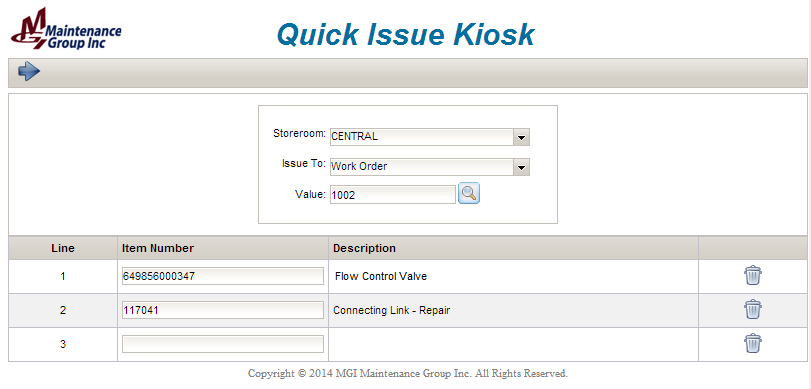 Simplified approach to issuing inventory from stores
Increase the likelihood that self managed inventory will be maintained
Designed to work efficeintly with barcode scanners
Issue to a Work Order, Person, Location, Asset, or GL Account
All data is validated in real-time using Maximo's business rules
Easliy accessible from Mobile Devices
For more information Contact MGI.
MGI is always at your service for:
IBM Maximo L1 & L2 Support
MGI TruSupport on Demand
General Inquires