PROBLEMS?
Call our helpline:
1 866 592 7879
Local clients please call:
1 902 444 7879
Tivoli

Common Reporting
Brings industry leading reporting suite to Tivoli customers at no additional charge.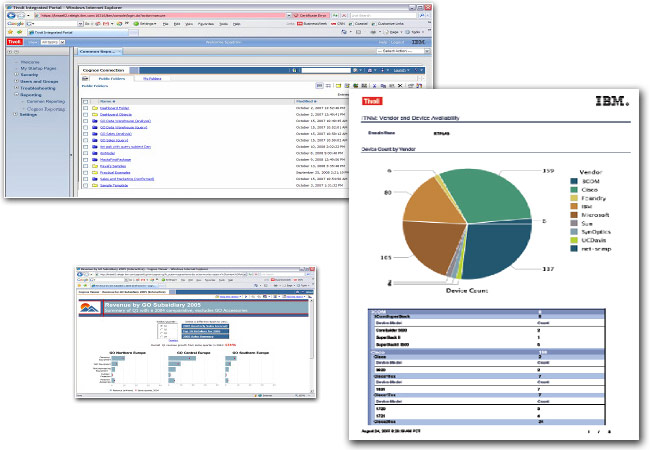 Value that Cognos will bring to
Tivoli

customers

1. Simplified report editing
Launch web-based Report Studio in context from a report
You can run an out-of-the-box report, like an ITM report, and launch the editor in context to change something.
2. Ad-Hoc Reporting
Create ad-hoc, on the fly reports
Even novice users will be able to rapidly create reports with intuitive drag & drop function via the Query Studio, allowing for greater report usage with little training
3. Other capabilities
Automatic emailing of reports
Additional report formats

XML
Excel 2000 & 2000 Single Sheet, 2002, and 2007
CSV

Greater granular data security (row-level authorization)

Value Proposition
Provides a route to reporting consistency with other Tivoli products
Provides the basis for end-to-end reporting

Allowing report data correlation with other Tivoli product data and business data (e.g. asset management, financial planning etc)
Drives towards the longer term goal of single reports using data from multiple Tivoli products

Will provide ad-hoc reporting capabilities
Standard architecture (TIP/eWAS) will be supported
Allows customers access (via paid for upgrade) to IBM Cognos advanced analytics modules for advanced reporting capabilities never possible before

IBM Cognos Analytic Studio provides the capability to drill down, slice and dice to see what is driving client's business:

What if Analysis
Trend Analysis and Forecasting

Tivoli

Common Reporting - Report Designers
Query Studio
Available through the TIP interface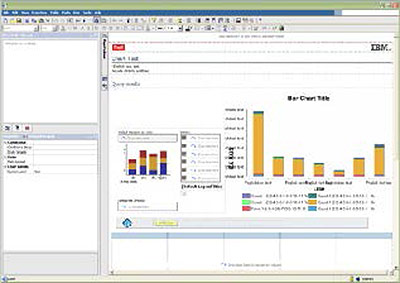 Report Studio
Launched via a drop down tool from the TIP interface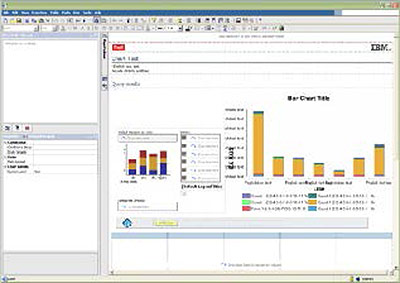 MGI is always at your service for:
IBM Maximo L1 & L2 Support
MGI TruSupport on Demand
General Inquires