PROBLEMS?
Call our helpline:
1 866 592 7879
Local clients please call:
1 902 444 7879
MAXIMO®

Cloud Service
Is your company in the technology business? No?


Well, we are...

Do you start every year by asking yourself how to focus on managing your business rather than worrying about how to support your MAXIMO application? How about working towards extending your capabilities and efficiencies rather than limiting yourself due to constraints around resources and technology budgets?


Let's talk about ways we can help you….

Software as a service (SAAS) is a turnkey technology solution whereby MGI Maintenance Group maintains and manages MAXIMO and related services in a remote data center facility. Your users continue to access MAXIMO via their web browser as usual just as if the application was located in-house. We can even integrate mobile applications and other core systems into your hosted application. MGI provides all system maintenance including patches and hot fixes as well as any hardware upgrades needed to optimize application performance. This alleviates the need for your company to hire and develop technology resources needed to adequately support your MAXIMO installation. The figure below illustrates the basic concept of how our hosted solution is implemented.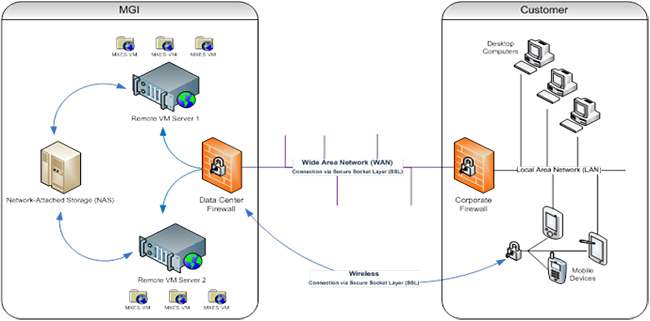 Maximo

Enterprise Asset Management


Hosting Services For Your Business
Key hosting features include:
High availability
Scalability to grow
Functional & technical phone support on demand
24 x 7 system monitoring
Nightly database backups
Secure connectivity
MGI is always at your service for:
IBM Maximo L1 & L2 Support
MGI TruSupport on Demand
General Inquires